BERNDT LINDHOLM (1841–1914) – Into the Landscape
9.6.–17.9.2023
Berndt Lindholm – one of Finland's foremost landscape artists
In this summer exhibition, Hämeenlinna Art Museum will be presenting the work of Berndt Lindholm (1841-1914), who, in the 19th century, ranked among Finland's foremost landscape artists. Born in the Baltic Sea town of Loviisa, Lindholm is particularly well known for his forest and coastal scenes. Into the Landscape will chart his progress from student and aspiring painter to one of Finland and Sweden's most noted artists. It will feature some of his most famous and characteristic works alongside a series of early paintings, sketches and drawings. A comprehensive selection of his works last went on public display at Turku Art Museum in 1995.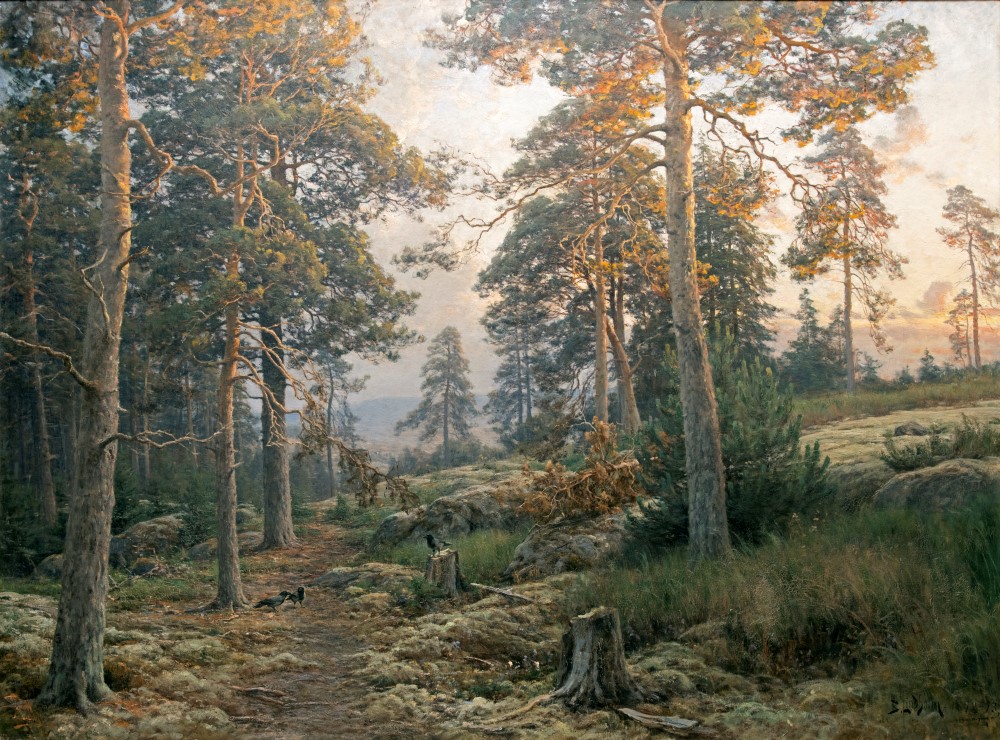 Exhibition based on research
Into the Landscape draws on dr Teppo Jokinen's Finnish Cultural Foundation-funded research into Berndt Lindholm. It offers the first comprehensive art historical exploration of the artist, uncovering new information about his life, artistic ambitions and oeuvre and placing them in the wider context of his era and his contemporaries. A monograph, based on the research, will be published to coincide with the exhibition.

Though highly regarded in his time in both Finland and Sweden, Berndt Lindholm later fell into relative obscurity. Lindholm studied art in France and Germany in the 1860s, moving to Gothenburg in 1876. Alongside his work as an artist, he served as the director of Gothenburg Art Museum and taught at the city's art academy, where he also held a senior leadership role. He also retained close and enduring links with the art scene in his native Finland through exhibitions and through the lively and voluminous correspondence in which he engaged with his contacts within the art world.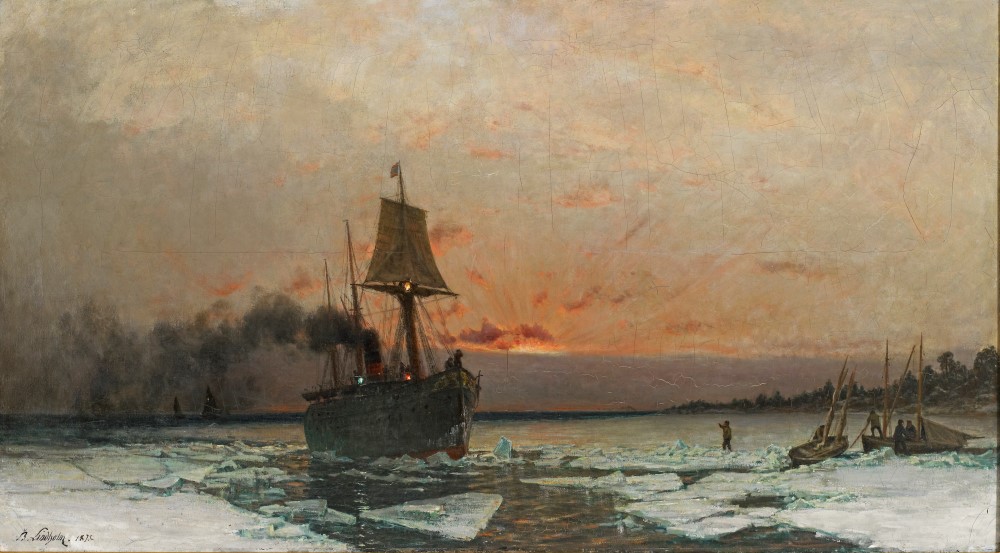 The exhibition of Berndt Lindholm is a continuation of our museum's series presenting the work of pioneering Finnish landscape painters. It follows exhibitions focusing on Werner Holmberg in 2017 and Hjalmar Munsterhjelm in 2019. Into the Landscape will comprise works on loan from a number of museums and foundations as well as private art collections. Following its conclusion, it will travel to the Tikanoja Art Museum in Vaasa, where it will remain on display from 20 October 2023 until 21 April 2024.

Into the Landscape is curated by Tanja Pääskynen, Hämeenlinna Art Museum.